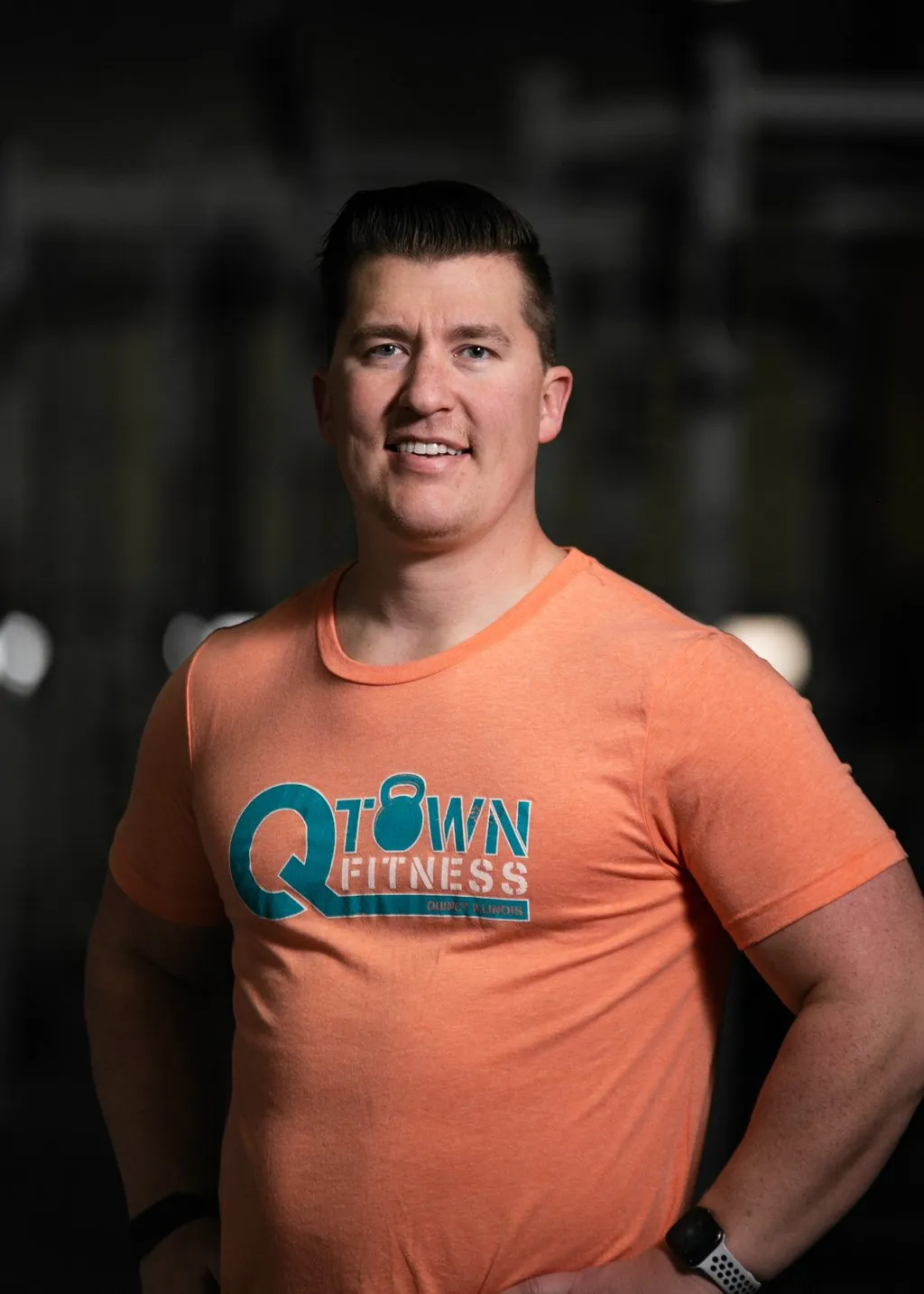 Jason Coplan
Head Coach/ Gym Manager
I can't express enough how thankful and excited I am to start pursuing my dream of being a head coach at Qtown CrossFit! It really is like a dream come true. My passion for helping people learn and succeed seems to become greater and greater every day. I look forward to continuing to help everyone reach their fitness goals and building relationships that will last a lifetime. A special thanks to the owners, coaches, and members for making QTown a true blessing!
I first heard about CrossFit from one of my roommates in college.  Of course, I wasn't sure exactly what CrossFit was all about so I did what anyone would do in this generation, I YouTubed it.  Right away I was interested and often found myself on Youtube for hours at a time watching the CrossFit Games.  All I could think about was how awesome it would be to be like Rich Froning one day after I was done playing baseball in college.  I never really pursued the sport while I was in college because training for baseball always kept me busy and seemed to get in the way.  It wasn't until January 2013 that I decided to try it out and instantly I was hooked.  As us coaches like to say, "I didn't just drink some of the CrossFit kool-aid, I chugged the whole thing!"  For my first six months, I was in the gym more than I was at my own home.  If it wasn't to train or mobilize, I would often catch myself there just to hang out with the crowd and be around the sport. It wasn't long before I wanted to start coaching.  I enjoyed doing CrossFit so much that I wanted to share my experience with other people.
When I first came to QTown, I loved the attention I received from the coaches and how they helped me become a better athlete.  I wanted to give that same attention back to other people.  I had some previous coaching experience being involved with baseball camps and even coaching some strength and conditioning for college athletes, but it never gave me the same satisfaction as coaching at QTown.  Seeing members grow and better their lives is the biggest reward you could possibly receive as a coach.  I knew growing up that I would find myself coaching one day and it just so happens God led me to QTown CrossFit. Not only has QTown CrossFit changed my life, but it allowed me to grow spiritually, mentally, and physically.